Studio space available for hire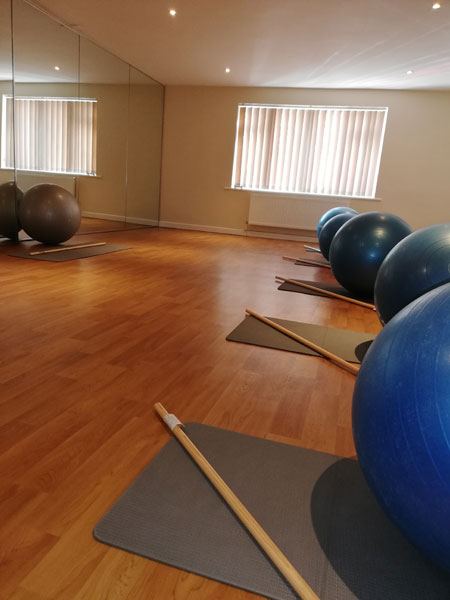 Our good sized exercise, training and Pilates studio is situated in an excellent, easy to reach location in the buzzy Hoole area of Chester.
With a mirrored wall, a hard floor, natural light and a good size, this exercise studio is suitable for group classes or one to one sessions whether you need the studio for:
Rehabilitation classes
Fitness Classes
Strength & Conditioning
Pilates, Yoga or Tai Chi
Barre, Dance
Workshops
Or other similar activities
We have off road parking facilities and free on road parking. The studio has easy access to Chester and is also just off the A41, A55 and M56.
The fitness studio is located within a busy musculoskeletal clinic (chiropractic physiotherapy, sports massage, podiatry, sports therapy) and there are plenty of opportunities for internal advertising.
The space is 41 square metres (9.8m x 5.2m) and is available to rent from 8am to 9pm 7days a week for 1:1 and group sessions.
Price will be negotiated depending on usage required and taking into account covid restrictions on numbers. The studio can be rented by the day, half day or hourly.
Back to Health has up to date covid risk assessments and procedures in place.
Contact the Chester Clinic Manager for further details and to view.
Did you know?
Our clinics are centres of excellence for the treatment of back, neck and joint pain