Back to Basics; our video & phone consultations
Chiropractic, physiotherapy & sports therapy treatments without leaving home
We understand that it is everyone's priority to follow the public health advice and whilst we are now open for urgent chiropractic treatments, we realise that many people may need or prefer to stay at home. We have adapted our services to work online to enable us to continue to treat and support you.
We can work with you over the phone or using an online video link if you have a smart phone, tablet, laptop or PC.
Our Back to Basics team are: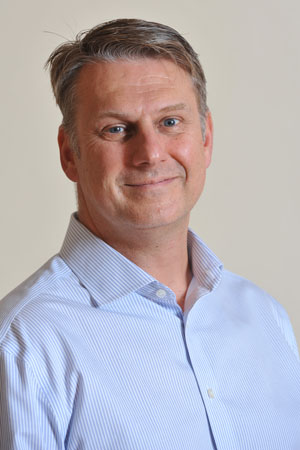 Peter Wagenaar

MSc DC - Chiropractor


Chester, Mold & Wrexham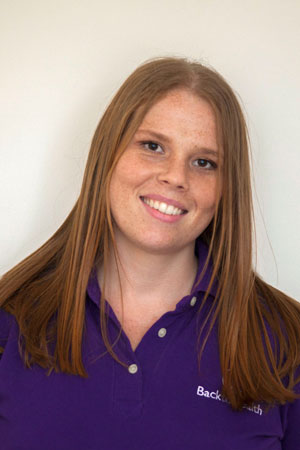 Ashley Jones

DC - Chiropractor


Chester & Mold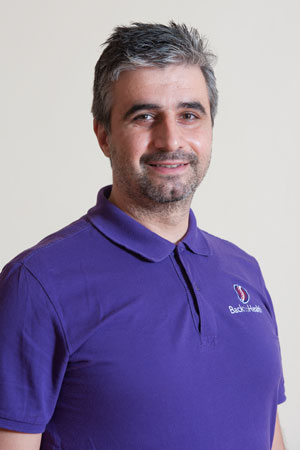 Adrian Duicu

MCSP - Senior Physiotherapist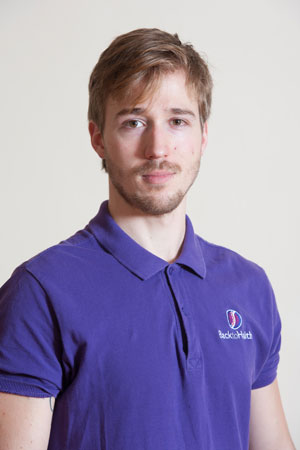 Juraj Janco

Sports Therapist BSc (Hons) MSST
How it can work without hands-on therapy?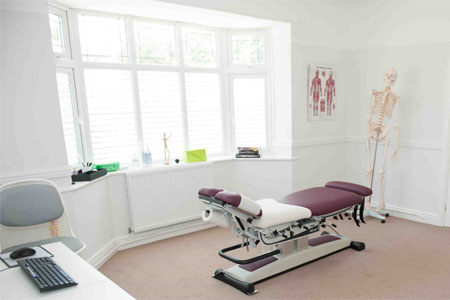 Although physical examination, adjustments, palpation and manual therapy are integral to your treatment at our clinics, they are only a part of the service. Even without being able to treat you physically, we can provide diagnosis, self-treatment and management.
We can get the information we need to formulate a diagnosis simply by talking to you about your history and symptoms, exactly as we would in our clinics.
The lack of hands-on therapy does mean that our impact on your acute pain, stiffness and loss of function is slower. We can't change that, but we can do everything else we need to help you recover.
A phone or video consultation can help us to identify the cause of your pain and loss of function. We always take a holistic approach. Whether online or in clinic, we'll listen and learn from everything you say. We may ask you questions that don't seem immediately relevant, such as about your work and social commitments, family background and history, but there is always a purpose to what we are asking you. Your answers give us clues to the reasons for your pain and guide us to a more effective treatment plan. Ideally please join us by video - on your smartphone, tablet or PC - in this way we can take a closer areas at the areas which are causing your problems and ask you to show us the range of movement you have at the moment.
Once we have established a cause for discomfort or pain, we can provide advice for you to follow at home and a tailored exercise-based treatment plan. These may help to ease your pain, improve movement & your daily function.
Who would benefit from our remote services?
Almost everybody! We are happy to treat you remotely
if you are completely new to Back to Health and need a thorough assessment
if you have been to see us in the past & need a reassessment
if you were in the middle of a treatment plan with us and would like to carry on your treatment with us remotely

Triage advice service
We are offering a short phone-based call for those of you who need triage advice on what to do about an acute injury or pain. We would offer you advice on whether emergency medical help is needed & what you would need to do in the first instance to minimise your pain.
What will happen during the remote consultation?
1. The first stage is fact finding
This part of the consultation will be very similar to a face to face consultation.
The first stage is a series of questions regarding your injury, pain or discomfort. Our clinician will need to know:
how and when you became injured
whereabouts on your body you are experiencing pain
they will ask you to score your pain
you will be asked to describe and show (if using a video link) where your injury is located and what range of movements you can undertake comfortably
2. The next stage is the treatment
You will be taken through the treatment process, in just the same way as if our clinician was in the same room with you. This may include:
exercises
movement patterns
stretching techniques
education / recommendations for your condition
a plan of exercises suitable for you to undertake at home
a copy of the exercises and plan will be emailed to you
3. The final stage is the follow up
This is an important part of the treatment - a follow up appointment will be booked with you.
This will enable you to tell us how you are getting on with the exercises and whether your condition is improving.
We will then be able to adjust the treatment program to ensure that you are able to achieve an optimum recovery.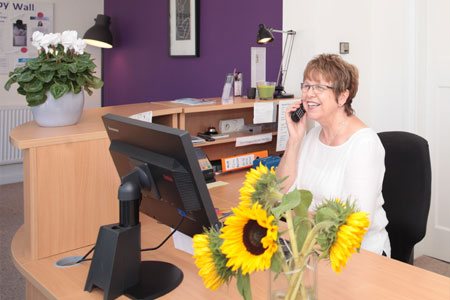 Won't setting up a video consultation be complicated?
We are using state of the art technology which requires no special expertise from yourself. We will send you clear instructions and a member of the Back to Health team will support you over the phone to ensure you are set up for the session.
What if I don't use any computer or smart-phone?
Phones have enabled very effective communication for many years so please don't worry. We will arrange a phone consultation. If we are recommending exercises for you to undertake, we can post a copy of these out to you.
How do I book a session?
Contact us in the usual way by phone (between 9am and 1pm), email or on Facebook and we will take a few details and organise a session for you.
Fees
Your clinician is best placed to know how much you would benefit from a remote consultation and for this reason the fees for this service are discretionary. As a guide we suggest that 60% of the regular face to face appointment fee is appropriate for those who would benefit most from a full consultation. Our triage call back service is free of charge.
New patient consultation (up to 50 mins) £35
Reassessment (up to 40 mins) £25
Follow up treatment up (up to 30 mins) £20
Triage service - free of charge
Did you know?
You don't need to be in pain to book in at the clinic - Would you wait until you can't see before seeing your optician or have your teeth fall out before booking in to see your dentist? You don't wait until your car breaks down before getting your car serviced? We recommend you give your spine and muscular system an MOT just as you would your eyes, your teeth or your car. Just book in for an MSK screening appointment!