Contact us
Chester Clinic
01244 343 236
Mold Clinic
01352 751 939
Wrexham Clinic
01978 264 531
24 hour emergency helpline
Office hours for routine enquiries 8am - 7pm
Out of hours (emergencies only please) call our helpline
01978 264 531
Email: info@back-to-health.co.uk
Opening Hours
Monday - Friday: 8am - 7pm
Enquiry Form
Please contact us by completing the form below:
How to find our clinics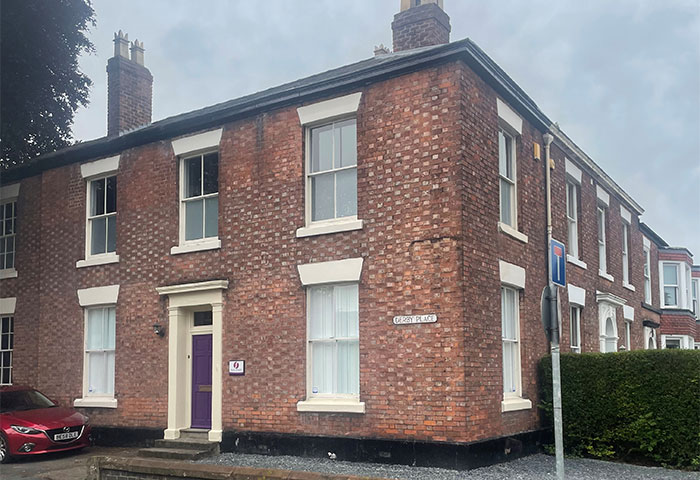 Chester
76A Hoole Road, Hoole,
Chester, CH2 3NL
Back to Health Chester relocated at the end of November 2019 to 76A Hoole Road, formerly the Chester Chiropractic Clinic. The clinic is a house on the main Hoole road opposite the Coronation Recreation Park in easy reach of the A41, A55, M53 and Chester city centre. There is plenty of free off road parking. Coming along the main road it is located between The Dene hotel and the 30mph speed camera.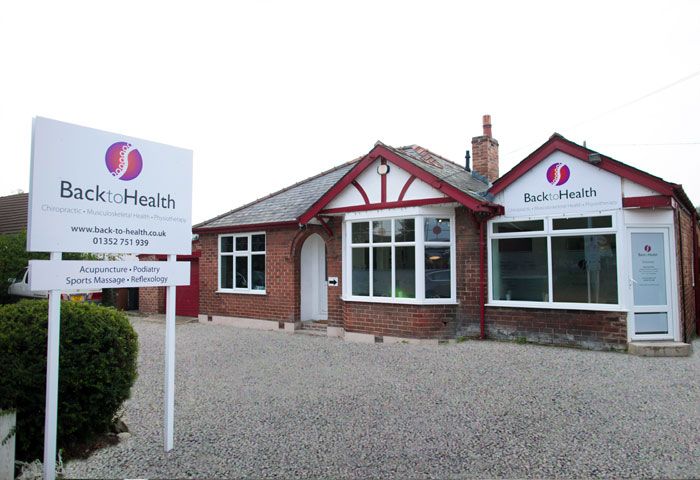 Mold
Broncoed Clinic, Wrexham Road,
Mold, CH7 1HT
Back to Health Mold is located just outside of Mold town centre on the busy Wrexham Road. We can be found in the bungalow which used to be known as the "Mars a Day" newsagent. We bought the house when Sonia Lawlor retired from the business in 2014 and converted it into the clinic. We have plenty of free car parking at the front of the clinic. We are on the same side of the road as the Alyn school & sports centre & Broncoed Business park. We are located on many local bus routes.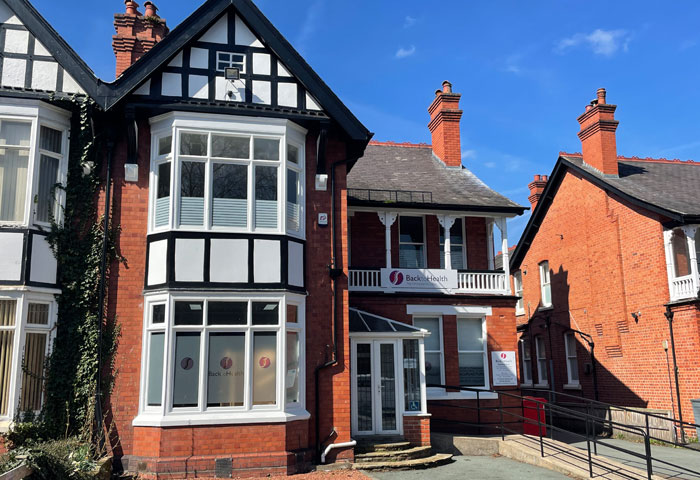 Wrexham
160 Chester Road, Garden Village,
Wrexham, LL12 8DS
Back to Health Wrexham is located on the outskirts of Wrexham in an area known as Garden Village. We are in a detached house across the road from the Garden Village shops - The Co-op is just across the road from us as well as Global Travel & Rowlands Pharmacy. We have free car parking at the rear of the clinic for a limited number of cars. We're not far from the A483 so there is no need to go through Wrexham town centre to get to us.
BTH Clinics Ltd |
UK Company Reg No: 11078463 |
Registered Office: 3 Wood Row,
Throop Road, Bournemouth BH8 0DN
Did you know?
Our registered clinicians are the best qualified in their field of MSK medicine and are all registered with their professional associations. We are an accredited PRT training centre for graduate chiropractors