Contact us
Wrexham Clinic
01978 264 531
Mold Clinic
01352 751 939
Chester Clinic
01244 343 236
24 hour emergency voicemail service
Office hours for routine enquiries 8am - 7pm
Out of hours (voicemail service) call our helpline
01978 264 531
Email: info@back-to-health.co.uk
Opening Hours
Monday - Friday: 8am - 7pm
Enquiry Form
Please contact us by completing the form below:
How to find our clinics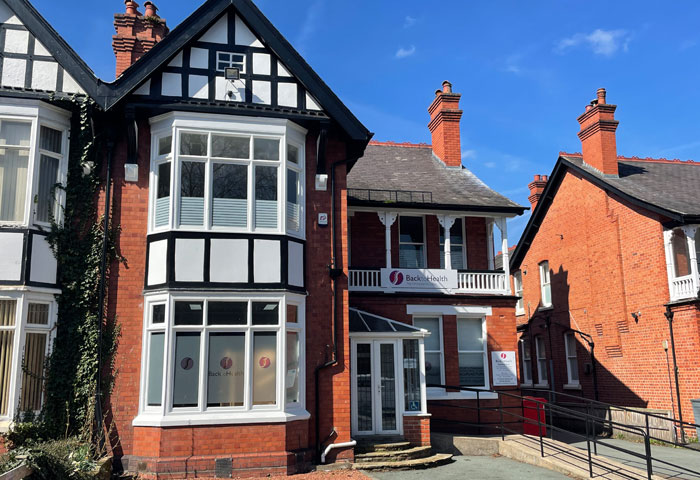 Wrexham
21 Grosvenor Road,
Wrexham, LL11 1BT
what3words /// hooks.small.bands
The new Wrexham clinic is situated less than a mile from the former clinic in Garden Village on the well known Grosvenor Road (A5212). The clinic is within walking distance of the town centre and can also be easily reached from the A483.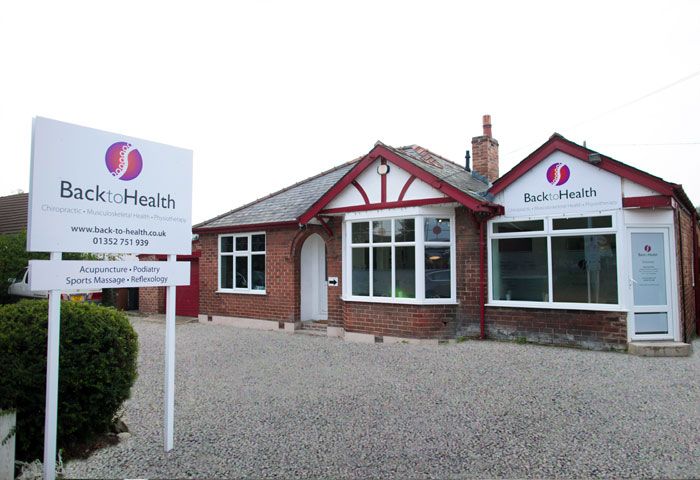 Mold
Broncoed Clinic, Wrexham Road,
Mold, CH7 1HT
what3words /// teamed.spared.suggested
Back to Health Mold is located just outside of Mold town centre on the busy Wrexham Road. We can be found in the bungalow which used to be known as the "Mars a Day" newsagent. We bought the house when Sonia Lawlor retired from the business in 2014 and converted it into the clinic. We have plenty of free car parking at the front of the clinic. We are on the same side of the road as the Alyn school & sports centre & Broncoed Business park. We are located on many local bus routes.
Chester
76A Hoole Road, Hoole,
Chester, CH2 3NL
what3words /// studio.agenda.path
Back to Health Chester relocated at the end of November 2019 to 76A Hoole Road, formerly the Chester Chiropractic Clinic. The clinic is a house on the main Hoole road opposite the Coronation Recreation Park in easy reach of the A41, A55, M53 and Chester city centre. There is plenty of free off road parking. Coming along the main road it is located between The Dene hotel and the 30mph speed camera.
BTH Clinics Ltd |
UK Company Reg No: 11078463 |
Registered Office: 21 Grosvenor Road,
Wrexham, LL11 1BT
Did you know?
You don't need to be in pain to book in at the clinic - Would you wait until you can't see before seeing your optician or have your teeth fall out before booking in to see your dentist? You don't wait until your car breaks down before getting your car serviced? We recommend you give your body an MOT just as you would your eyes, your teeth or your car. Contact the clinic to book your appointment!