Pregnancy & Children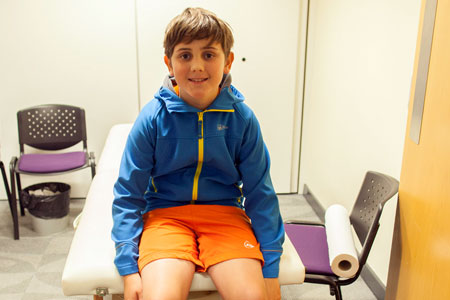 Being born is single hardest things we experience in our live. We are in the lucky position of treating many pregnant women, babies and children at Back to Health.
Pregnancy Chiropractic Treatment
We firmly believe that chiropractic check ups are an important part of a healthy pregnancy. Every body is different and every pregnancy has specific musculoskeletal needs. The most common pregnancy related condition we treat is lower back pain and pelvic pain.
What causes back pain in pregnancy?
As the baby grows the mother's body adapts to accommodate it. The role of the chiropractor is to make sure that the body is able to perform at its best to cope with pregnancy. A woman's body changes during pregnancy - those changes include softening of ligaments, changes to posture and weight increase. That can lead to additional pressures on joints in various parts of the body, including spine or pelvis.
Chiropractic care in pregnancy is a safe and gentle way to promote comfort and minimise back pain during your pregnancy. Chiropractic may help relieve the stresses and strains on your body during pregnancy and after birth. Pregnancy can cause general aches and pains including joint and back pain. Chiropractic could help.
Paediatric Chiropractic Care for babies and children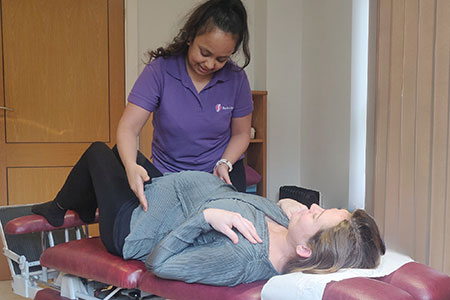 Babies skeletons are softer than adults. Chiropractors will therefore use gentler techniques when treating babies.
Chiropractic is a gentle treatment suitable for children and babies
Gentle manipulation could help soothe and relax your baby
Chiropractic techniques are suitable for children at all stages of development; we will assess your child to see what might help
We are proficient in gentle techniques suitable for babies
Techniques used on babies and children are delicate, careful and always tailored for the individual. The treatment for babies and young children is modified using a slight pressure (sustained release) most commonly rather than the manipulative technique used on adults
At our Chester clinic Lili Denholm BSc(Hons) MSc DC has undertaken training in the Sacro Occipital Technique (SOT) and paediatric SOT. Lili is also a qualified Applied Kinesiology practitioner. Lili works alongside midwives, the Tongue Tie North West clinic (also based in our Chester clinic) and other health professionals to check babies for stresses and strains which may be affecting them. There is no need for a referral however, any parent can book an appointment for their baby if they have concerns which they feel may be helped by chiropractic treatment.
The examination and paediatric care offered to infants is extremely gentle, and we do our utmost to provide support and assurance to both baby and parent/guardian.
Testimonial
I attended some chiropractor sessions at your Chester clinic for my baby a few months ago as she had a lot of tension down one side of her body following the emergency C section. I am just writing to thank the lovely chiropractor Lili who worked with my baby. She truly changed Polly's life and I could not be more grateful to her for that.
Polly used to cry 90% of the time but following the sessions she is the happiest, most content baby ever. She smiles all the time and everyone tells me she is the happiest baby they have ever met and we just wouldn't have got here without the sessions. So from the bottom of my heart, thank you for transforming our lives. Coming to Lili was one of the best things we ever did.
Did you know?
The BPS (Bio psycho social) model proposes that health is best understood in a combination of biological, psychological and social factors rather than purely biological (medical) ones. Our chiropractors follow an evidence based, patient centred BPS model for all our care