Meet the team
Back to Health has a very close team of experienced & professional staff to ensure that every aspect of your time with us is as positive as possible. From the friendly greeting on the phone, early morning until evening, to the professional but reassuring manner of our clinical team, the whole experience of being a Back to Health patient is a pleasurable one. Our team are passionate, dedicated & successful in their fields with a huge wealth of knowledge and experience. This is how we are able to achieve such outstanding results with our patients.
YOU, the patient comes first!
We know this is true because over 90% of our patients are referred to us by word of mouth, by other patients. We also know this is true because we have been recognised by others as providing outstanding patient care. In recognition of our commitment to our patients, as soon as 2009, our clinic in Wrexham was awarded the Patient Partnership Quality Mark (PPQM) which is a national award only given to those chiropractic clinics that demonstrate outstanding levels of service and care. We are still the only clinic in the area to have attained this standard of patient service and we are very proud of it.
The support team
Nia Wagenaar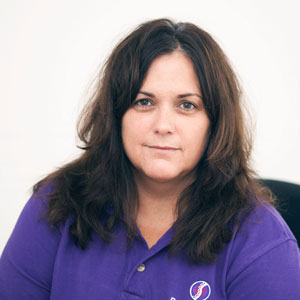 Nia is the Business Manager at Back to Health. She oversees the marketing, the staff team, the growth & the external activities of all of the clinics.
Nia is from Rhosllannerchrugog, Wrexham and went to school in Ruabon. She is a fluent Welsh speaker and a keen linguist speaking also French, German and Spanish. Nia studied Modern Languages at Salford University & has a Masters in Tourism from Manchester Metropolitan University. Before starting her family she worked in the travel industry for many years. Nia's favourite job was working as an adventure guide for Explore - she led intrepid groups of travellers all over many countries in the world including Tanzania, Morocco, Egypt, Iran, Peru, Ecuador and Jordan. She was also a lecturer in Adventure tourism management at the University of Gloucestershire for several years.
When she is not busy with the clinic Nia is busy looking after her young family, Mari-Loek age 14, Tomas age 12, Manon age 11 & Alfie, the dog, age 7. Alfie is a red fox labrador and is also well known as being Alfie the clinic dog! She also spends a lot of time plotting an escape from Chester, her new home, on worldwide travel adventures!
Clinic Partners
We feel it's very important to be able to recommend additional services which complement the work of our in-house clinical team.
Within the clinic we are very lucky to have an experienced team of "talking therapy" therapists, who support the mental health of our patients. Our chiropractors use the biopsychosocial model of medicine which take a holistic approach to our health - looking at the underlying causes, lifestyle & background to pain rather than a medical symptomatic approach which addresses symptoms only. An important part of this holistic approach is focus in on pain being both a physical and a mental manifestation of a problem.
Please click a section below to expand:
Did you know?
We celebrated our 10-year anniversary in Wrexham last year. Our patient survey revealed that the top 6 jobs which seemed to cause bad backs were Healthcare, Teachers, Hairdressers, Office based workers, Tradesmen & women, Retirees and Drivers