Sports Massage & Soft Tissue Therapy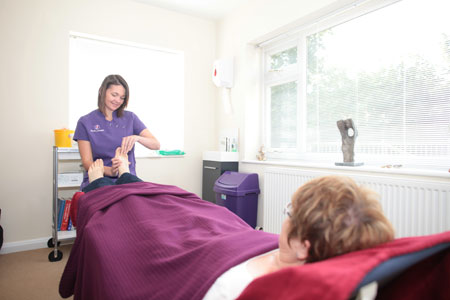 Sports massage is a lot more than the usual rub down after a sports session. Sports massage alleviates stress & tension which can build up in the body's muscles and soft tissues because of day to day activities and taking part in sport.
Our massage therapists treat a variety of medical issues and complaints aimed at providing you with relief by reducing tightness and improving soft tissue condition. Enabling you to move your body more freely.
Don't be fooled into thinking that only sports people benefit from our therapies. We all put different demands on our bodies whether we are office workers, manual workers, engage in sports or are pregnant.
There are many medical conditions which benefit from massage treatment including:
Muscle pain & injury
Sports recovery
Running injuries
Headaches
Postural issues
Mobility restrictions
Injury prevention
Pain relief
Sports massage treatment focuses as much on prevention as it does on cure. Most people would benefit from a sports and remedial massage at least once a month. Regular session can enable monitoring of any negative changes in the soft tissue & to counteract this situation using advanced techniques of body massage and soft tissue therapy.
Soft Tissue Therapy
Soft Tissue Therapy takes treatment one step further and is often integrated into massage sessions as it enables a therapist to undertake further hands-on techniques on your muscles, ligaments and fascia to effectively treat a wider range of physical injury problems with people of all ages and from all walks of life.
Soft Tissue Therapy can enable a therapist to relieve many painful conditions. They assess your movements to determine where you have restrictions and pain. They will then undertake the therapy using the best techniques in their toolbox to ensure maximum effectiveness from the session.
When do I need Soft Tissue Therapy?
Soft Tissue Therapy can support your management of any injuries, aches, pain and stresses you are experiencing whether that be at work, home or in sport. It is suitable for you if you have:
Occupational stresses and pain from long hours of desk / computer work
Need effective physical and mental recovery from work or sports exercise
For general maintenance and the prevention of issues
For sports it can be effective in a rehabilitation routine
If you are on a sports training programme, Soft Tissue Therapy can be important preparation for a training session and can also complement your training programme
For the treatment of the following conditions:

Headaches
Back pain
Shoulder pain
Frozen shoulder
Ankle pain
Knee pain
There is an overlap with techniques used in massage therapy but luckily you don't need to know which type of treatment you need, just book a session and the therapist will determine which techniques will be most effective for you. Often they will use a combination of massage and soft tissue to enable you to maximise the benefit you gain from your treatment.
More information about massage and soft tissue therapy can be found in our blog.
Our Therapists
Back to Health is extremely fortunate to have the expertise of 3 talented and experienced sports massage therapists based at all our clinics. As well as working in our clinics they also provide pre and post event massage therapy at many external events, many of them for charity.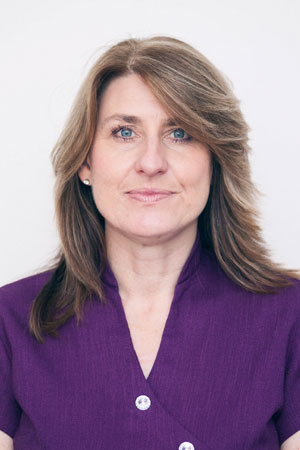 Nicky Abell-Francis is on hand in our Wrexham clinic to provide both Sports Massage and Holistic Therapies. Nicky is a qualified sports therapist, a registered Shiatsu and Thai massage practitioner and her toolkit includes aromatherapy massage. Nicky uses both traditional table-based massage therapy and mat based therapy. Mat therapy is appropriate for patients with mobility issues and for patients needing a more energetic massage such as Thai. Nicky is also a qualified infant massage practitioner and is one of the few therapists locally to be qualified in infant and pregnancy massage therapy.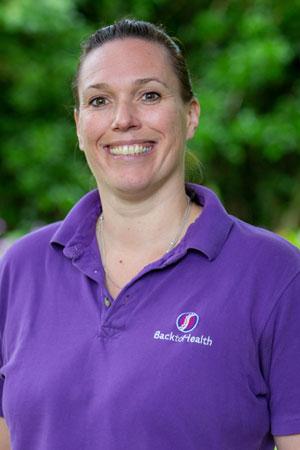 Rhiannon Ward-Hughes is available in both Wrexham and Mold for Sports Massage and Soft Tissue Therapy. After more than a decade of treating patients both in clinics and at events, Rhiannon has gained a wealth of knowledge in her field. She continually undertakes additional courses to enable her to help her patients further. Rhiannon has worked with many competitive athletes from Professional Footballers, Golfers and Triathletes, to Bodybuilders, Power Lifters and Cyclists.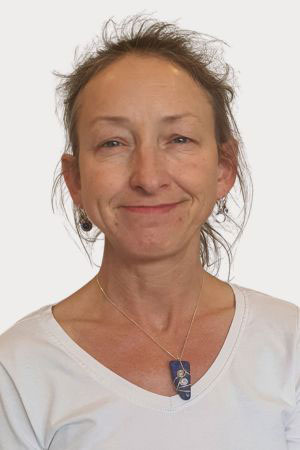 Sally Wynne is our experienced Sports and Remedial Massage Therapist in our Chester clinic with over 20 years' experience in massage and soft tissue therapy. Sally holds an ITEC diploma in Massage and the ITEC training includes massage and soft tissue therapy. Book for a remedial massage in Chester and Sally will assess your condition and provide a personal treatment using the specific techniques needed to improve and rehabilitate you.
Integration with our Chiropractors and Physiotherapists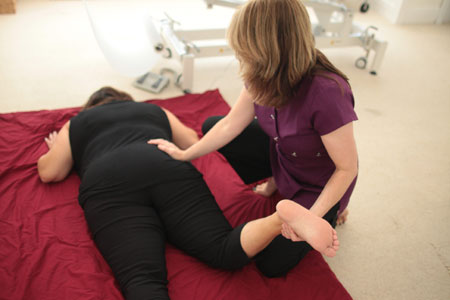 The integrated style of working at Back to Health has been developed to enable us to provide you with the best possible outcomes. Massage therapy is often beneficial alongside chiropractic and physiotherapy treatment plans.
The advantage of having a massage team in house is the ability to integrate the treatments to provide you with the best possible outcome. Our clinicians and therapists can, with your permission, share your medical history and determine together how best to treat you.
How will I feel after a treatment?
The body should feel pleasantly relaxed and more supple. There may be some tenderness in places if deep work has occurred. The next morning stiffness may occur and more tenderness can result over a 24 - 48-hour period. This is a natural response to deep massage and tissue work as tissues remodel & start to repair. In most cases if the injury or tension was mild no side effects will occur.
Mild headaches can affect some individuals if very sensitive to changes in the body. This is due an increase in waste levels being excreted into the blood system. It's usually a good idea to drink more water to flush the system out & take a good brisk walk in the fresh air. We recommend treatment lengths of no longer than 60 minutes due to the intensity of the treatment.
Testimonials
As a Personal Trainer, regular runner and cyclist Nicky has been treating me for a number of years. I rely on her sports massage to keep me and my legs in good shape and free from injury. I would really recommend the Thai massage too which is a completely different energising experience - I feel brilliant afterwards
Wrexham massage patient
I am suffering from a chronic condition known as stenosis of the spine which is very restricting and causes a great deal of pain. Nicky has been treating me for over two years and I can only say what her treatment does for me is just wonderful. Nicky is very caring and most professional in her procedures. The after effects of her treatment give me more pain free movement in my limbs and a wonderful relaxed state of wellbeing
Jim Porter, Wrexham massage patient
When I arrived my legs were very swollen due to water retention, my ankles and knees were painful and my left leg in particular was very heavy. But since the two massages and following your advice my agility is markedly improved. I feel I am able to walk much better and for longer. I am more confident in moving up and down steps and my knees no longer feel so painful. I am really pleased at the effect of the treatment
G.D, Wrexham massage patient
Did you know?
The BPS (Bio psycho social) model proposes that health is best understood in a combination of biological, psychological and social factors rather than purely biological (medical) ones. Our chiropractors follow an evidence based, patient centred BPS model for all our care