Reflexology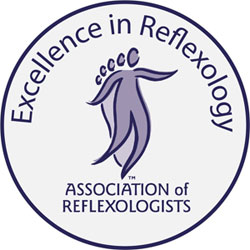 Reflexology is a non-invasive health therapy that may be effective in promoting deep relaxation, rebalancing and wellbeing.
Reflexology was introduced to the West in the 1900s and has a long history dating back to Ancient Egypt as well as a therapy used in India and China. It is a touch therapy based on the theory that different points on the feet or face correspond with different areas of the body and reflexologists work on these points and areas with their thumbs and fingers.
Reflexology is a very easy therapy to receive; depending on the type of reflexology, the most clothing that will have to be removed for a treatment to take place will be your socks and shoes.
With ever increasing levels of stress in everyday life, it is important for people to take more responsibility for their own healthcare needs. Reflexology may be one of the ways to mitigate the stresses of modern life.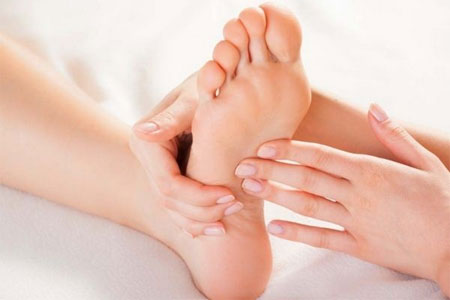 Foot reflexology
Reflexologists believe that different areas - known as reflex points - correspond to specific organs of your body and bodily systems.
Applying pressure to specific reflex points is believed to stimulate your parasympathetic nervous system.
This encourages the body to return to balance and promotes self-healing by using thumb, finger and hand massage techniques on the reflex areas of the foot.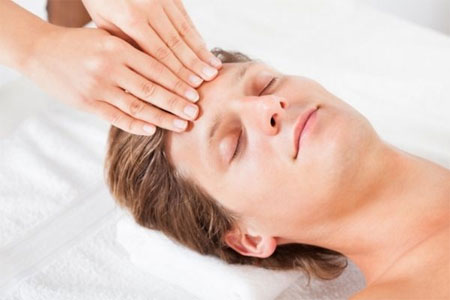 Facial Reflexology
Alongside foot reflexology, facial reflexology can be a deeply relaxing treatment with similar benefits.
Facial reflexology doesn't just focus on the outer layers; it also helps to create a feeling of wellbeing on the inside through the same relaxing and rebalancing techniques experienced in foot reflexology.
We carry a huge amount of tension in our face and neck area without realising, and receiving reflexology combined with precision facial massage can be extremely relaxing and releasing and can create a feeling of inner calm and a sense of wellbeing.
What happens during treatment
At your first session the therapist will talk to you to undertake a brief assessment prior to the massage which includes taking a medical history and enables them to understand your health concerns.
The therapist will then use their hands to apply pressure to the feet, lower leg, hands, ears or face, depending on the type of reflexology chosen. Reflexology is about deep relaxation and enabling your body to restore it's natural balance.
Reflexology does provide a period of time for relaxation where you, the client have one to one attention and supportive touch in an empathetic listening environment and it can also be used safely alongside standard healthcare to promote better health for you.
Reflexology Techniques Used
Foot reflexology treatment
Foot and facial reflexology treatment
Facial reflexology
Massage
Your Reflexologist will use a combination of techniques to provide you with the optimum treatment, which will be discussed with you at the beginning of the session. Reflexology is a very easy therapy to receive; depending on the type of reflexology, the most clothing that will have to be removed for a treatment to take place will be your socks and shoes.
Deep Relaxation Treatments
Georgina our expert relaxation & reflexology therapist has developed bespoke deep relaxation treatments combining reflexology with other relaxation techniques to provide you with a deep relaxation treatment leaving you refreshed and revived. There seem to be so many stresses in our lives at the moment that taking time out to look after ourselves makes sense.
30, 60 minute & 90 minute appointments are available in Wrexham and Mold.
Our Therapists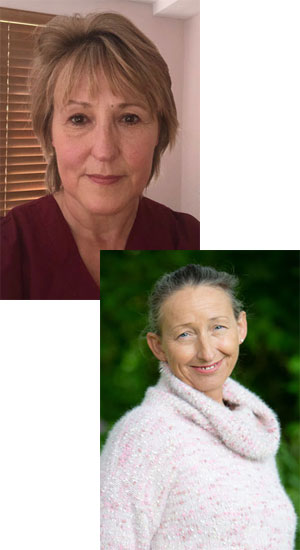 We are fortunate at our Mold and Wrexham clinics to have experienced clinical reflexologist Georgina Bell who is a Member of the Association of Reflexologists providing treatments for our patients.
Georgina has a passion for reflexology which has been reflected in her ongoing training as she has explored further the techniques and benefits of reflexology.
It enables her to provide facial reflexology as well as foot reflexology and she considers that it is when she has helped the patient to achieve a stated of deep relaxation that the body is able to restore it's natural balance.
Georgina says "The satisfaction of working with a client to help them achieve results is still a huge privilege for me, and the power of deep relaxation never ceases to amaze me."
In Chester our experienced massage therapist Sally Wynne provides reflexology sessions when you need to unwind, relax and rebalance.
Is reflexology suitable for me?
Reflexology is a therapy which can be received by anyone at any age, from new-born babies to those receiving end of life care, and everyone in between. However, there may occasionally be times when it is not suitable to provide a treatment, we call these contra indications. If you would like to discuss your health conditions prior to booking, a free phone consultation with Georgina can be arranged to determine whether reflexology is suitable for you.
Reflexology is a very individual treatment which is tailored to you as a whole person, taking into account both physical and non-physical factors that might be affecting your wellbeing. Some people find it works for them - some don't. The best way to find out is to try it!
Contact us to book and our team will be happy to answer any queries you may have and to find a convenient time for your first reflexology treatment at our Mold clinic.
Did you know?
The Back to Health chiropractic team have over 60 years of experience between them. That's a lot of bad backs they've helped to get better!