Physiotherapy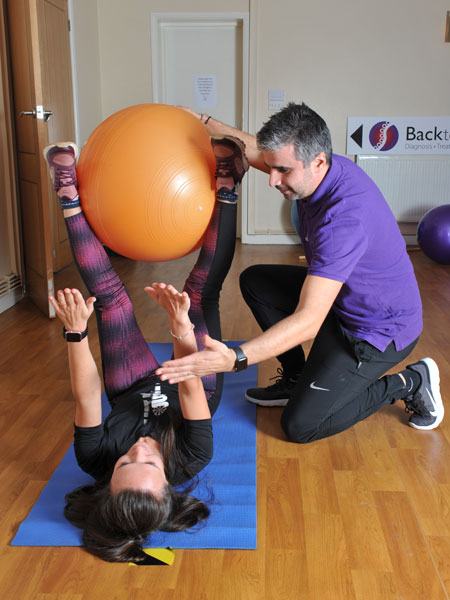 Our physiotherapy team specialise in providing a full rehabilitation service for children and adults. We help many patients with a variety of problems, below are just some of the common conditions treated.
Common conditions treated by physiotherapists
Foot, ankle, knee, hip and shoulder injuries
Sports and running injuries
Road traffic injuries including whiplash
Overuse/over-training injuries
Rehabilitation following fractures / injury
Pre and post-surgery treatment
Work related symptoms
Postural problems
Management of chronic and progressive conditions, for example; Arthritis and Parkinson's disease
First appointment
This is an Initial Assessment with an experienced Physiotherapist who will investigate the source of the problem, undertake a medical history, carry out a thorough examination, and a careful clinical assessment. This enables them to get to the root cause of your symptoms, develop your customized recovery plan and provide you with your first treatment.
Referrals from our Chiropractic Team
Physiotherapy may also be referred to you by our chiropractic team at a point during the treatment plan when the focus changes from acute care to rehabilitation. The physiotherapist will have access to your medical notes written by the chiropractic team thus ensuring the best possible level of interdisciplinary care.
Chiropractic and physiotherapy care are rarely combined within NHS or private setting, but we have found that together they can produce outstanding outcomes for the patient.
This integrated approach enables the physiotherapy team to refer to additional services provided at Back to Health where appropriate too.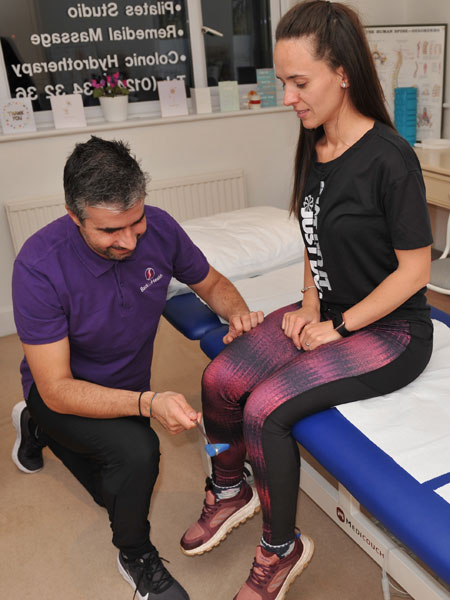 Our Physiotherapy Team
Our team are trained to the highest standards and are all Members of the Chartered Society of Physiotherapists (MCSP) and HCP registered.
Those trained in acupuncture are also members of the Acupuncture Association of Charter Physiotherapists (AACP) thus you can be assured they employ safe practice.
Take a look on our team page for more information about our experts.
What can you expect?
The aim of physiotherapy is to restore movement and functionality to as near normal levels as possible when someone is affected by injury, illness or by developmental or other disability.
Physiotherapy treatment is a partnership between you and the physiotherapist, working together we aim:
to restore your movement and functionality to as near normal levels as possible whether you have been affected by injury, illness or disability
to reduce the likelihood of future injury
to manage chronic and progressive conditions by improving physical capacity and quality of movement in daily life
to reduce your pain until it becomes a distant memory
Making your appointment
Booking can be made online or by phone
If before booking, you'd like to know whether we can help your exact problem feel free to get in touch, and we will be happy to talk to you.
We work with all the main insurers: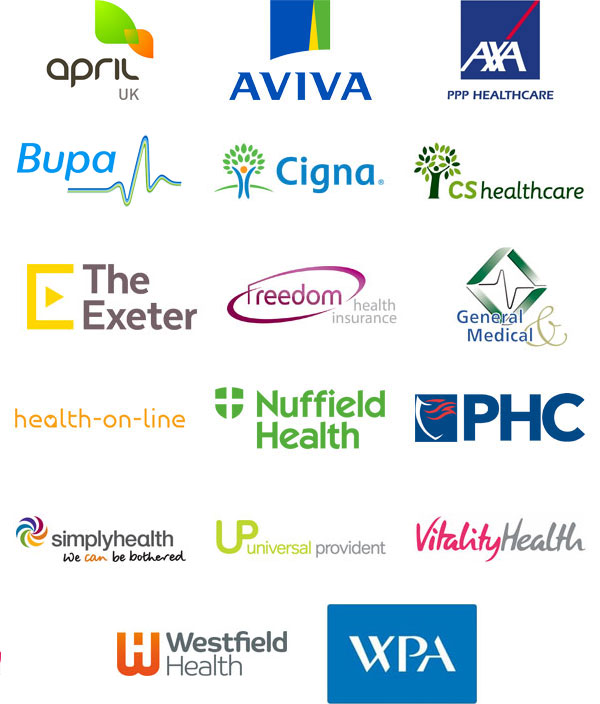 Testimonials
With superb friendly treatment by Adrian my life and mobility has been remarkably improved. I have Parkinsons disease and could not walk unaided when I first arrived for treatment. I can now walk up to 200 meters without aid and look forwards to coming to my sessions
Patient 312
I have had a total knee replacement. When I first started my session I had a 30 - 40% bend due to complications but that quickly had increased and after 7 sessions I now have 110%. I was very happy with Adrian's methods and how you explain your next steps!!
JW
This year I had an ACL reconstruction and partial meniscectomy of the right knee. I saw Adrian throughout the year and his knowledge and explanation of the injury / recovery steps was excellent. He also had a great appreciation for the mental side of managing the injury, which in my case was equally as important as the physical recovery
TW
Did you know?
Your GP can refer you to chiropractors because they are regulated by the General Chiropractic Council in the same way as medical doctors are regulated by the General Medical Council. Sadly, you will still need to pay for your treatment as chiropractic care is not provided within the NHS in this area of the country. If you disagree with this, let your GP know!