Enhancing your mobility with a spinal wave
18/08/21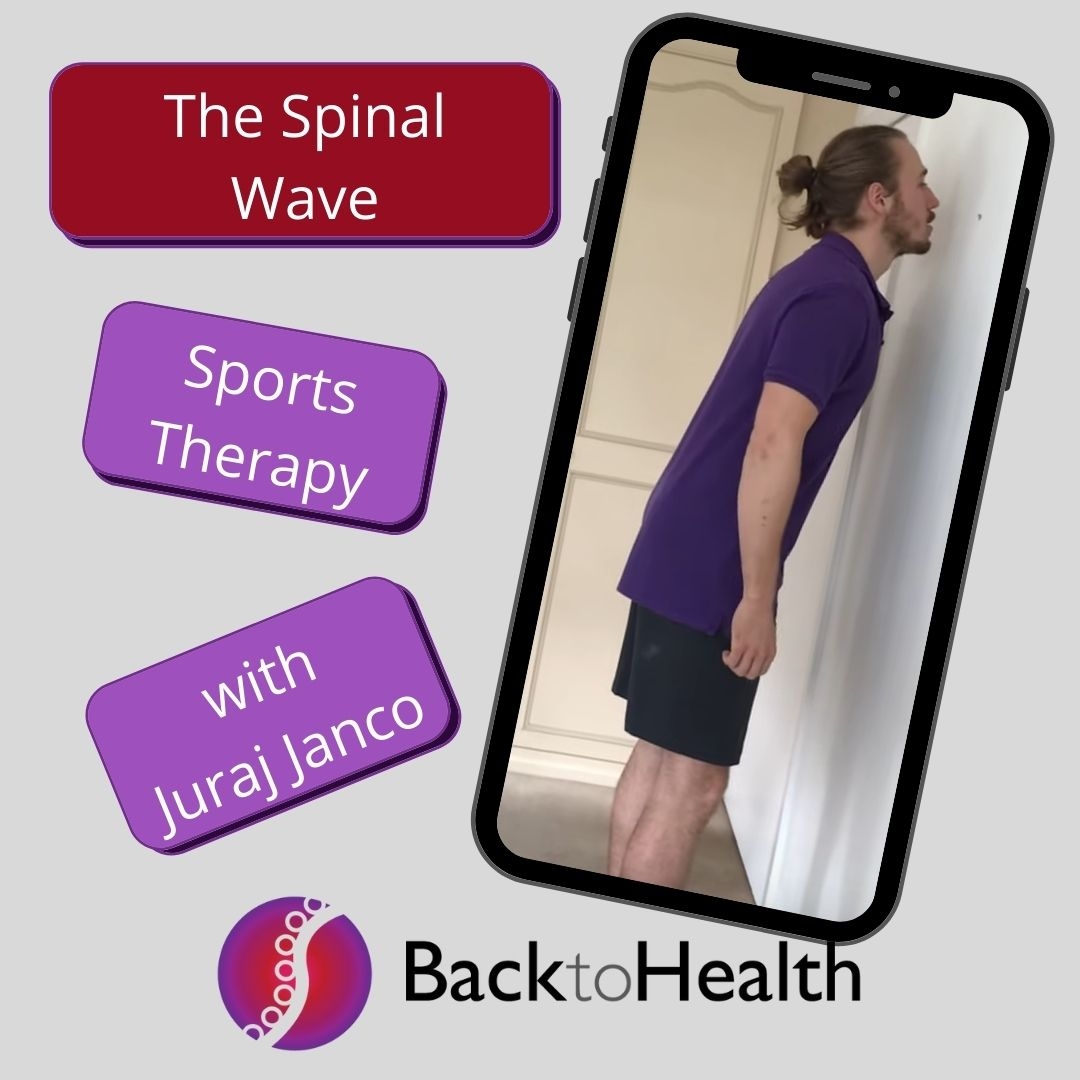 There's lots of reasons to get our spine moving and the wave is a simple yet effective exercise.
When sat around a lot we stiffen up and also our joint capsules and ligaments rely on movement to get nutrients unlike our muscles which receive nutrients when our heart is pumping blood to them.

• Start standing half your foot away from a wall facing it
• Touch one point at a time to the wall: nose –> chin –> chest –> top of ribs –> abdomen –> pelvis and back to the nose
• Start slowly and practice every day for 5 to 10min and you should soon notice a difference
Juraj Janco - Sports Therapist at Back to Health
Did you know?
Your GP can refer you to chiropractors because they are regulated by the General Chiropractic Council in the same way as medical doctors are regulated by the General Medical Council. Sadly, you will still need to pay for your treatment as chiropractic care is not provided within the NHS in this area of the country. If you disagree with this, let your GP know!